SAP R/3 – a pioneer era
The current times within IT feel somewhat similar to what the first colonists felt when they started their journey from a struggling Europe to the new world. Everything must have been so different, so innovative, so much better. Everyone tells you what you can do, buy and strive for. Yet at the end, as always, it is just a matter of money.
If we come a little bit closer to the present day, and also closer to IT and business, I am reminded of SAP's launch of R/3 more than 20 years (!) ago. Wow, SAP R/3, the single ideal monolithic centre and backbone of a company. Integrated and harmonized standard software supposed to guarantee seamless processes across the entire value chain, harmonized master data, full transparency, no interfaces, state of the art client server technology, comparably cheap to maintain, easy to use and easy to tailor.
It was an amazing feeling to work in this system with preconfigured business processes and an integrated development workbench. One felt far more superior, leaving the other IT folks behind to keep the various legacy systems running with their manually edited scripts, UNIX cron jobs and ancient COBOL programming language without any workbench. I still remember being confused at the non-intuitive and outdated ASCII user frontends with green letters on a black background. That was a great pioneer era in IT. Simply a brave new IT world!
Evolution over time
We all know how the ERP journey continued and more and more specialized SAP systems were needed to be included into a company's ecosystem. That's how SAP SCM (Supply Chain Management) for advanced operational planning, SAP SRM for optimized supplier collaboration, SAP CRM for the customer side and even some more systems sneaked their way into the IT landscape, which SAP licensed and sold under the name SAP business suite.
Quite some significant portions of work and regular maintenance were required for the interfaces and data harmonization section. The most crucial topics developed to be process breaks because of system breaks and data consistency although SAP even provided "out of the box" real-time interfaces. So, over the last decade, a large amount of effort has been put into interface design, reconciliation and robustness of integration. And everyone who operated multiple systems supposed to exchange mass data in a consistent and frequent way knows the pain of monitoring interfaces and data reconciliation, don't you?
Along came HANA
Then SAP came along with SAP HANA. A new type of database which stores the data in memory and in a columnar way. Simply a boost for performance. Along with SAP HANA, the evolution of IT hardware, the drop of hardware prices, the success of mobility, small apps and the always online idea, SAP launched a firework of new and reinvented systems and applications. An evolutionary next step renewing the classical business suite by breaking with unbreakable paradigms and replacing the shop-soiled SAP frontends.
That was the birth of S/4 HANA. Reengineered, modernized, remodelled and a simplified core system for all business related operations. A next generation ERP platform powered by SAP's new database technology SAP HANA. All in one system and ideally hosted in the cloud to reduce the total cost of ownership and accelerate the update cycles (time to market). It was also the start of many more systems which seemed to be waiting for the right catalyst. SAP HANA.
As always, the big marketing machinery kicks in and mixes current trends with SAP's product portfolio. Terms like SAP IBP, S/4 HANA Simple Logistics, Simple Manufacturing, cloud, ARIBA, Internet of Things, SAP HANA, SAP CAR, Big data, real-time, predictive analytics and so forth are present at each and every symposium.
It feels again like the start of something new. An evolution in the business IT market. Pioneer feelings. Rightly so!
Nevertheless customers are more than ever unclear at how to adopt and at which point in time. They ask themselves the same questions:
What is the correct IT / business strategy for us?
What is the right tool set?
What capabilities do you really need?
What is the maturity level of those brand new systems? Is it already fit for our business?
What are the implied costs (Hardware, Licensing, project costs, user training etc.)?
So how do you stay on top and not take unnecessary risks for your business whilst still being up to date? How do you get prepared for the future?
We may not have all the answers but we know to ask the right questions. We can help you to sharpen your IT strategy and to be as adaptive as necessary.
SAP business suite on SAP HANA – a case study
Whilst new SAP products are pushed into the market and companies start thinking about how to migrate from their current setup to the new one with the lowest possible risk, others are lifting their current business suite implementation to the next level by replacing the any Databases with SAP HANA in order to improve system performance and bring the platform into the necessary shape for upcoming challenges like continuous data growth.
It doesn't sound fancy? True. It isn't fancy. But Supply Planning isn't fancy either. Yet doing it wrongly, inefficiently, reactively or slowly will result in substantial costs.
So what's in for an SAP client by just migrating one's databases to SAP HANA?
We already had the chance to find out and have gained in depth, first-hand experience during performing an Oracle to SAP HANA DB migration with a very smooth cut over and go live.
At the end it is not only the obvious performance improvement which SAP HANA brings to your classical business suite landscape. There is much more.
Example for additional business functions (here for SAP SCM on SAP HANA):
The infamous SAP GUI is not the only frontend possibility anymore. Freely available SAP FIORI apps, tailored SAP LUMIRA dashboards or available add-ons like the Supply Chain Info Center for SAP SCM open up a broad spectrum of new and appealing user interfaces.
Those tools and techniques paired with the performance of SAP HANA open up the gates for business transformation. They are catalyst for solving problems differently, faster and more intuitively.
We created a prototype to illustrate sales order revenue per region in a spatial manner based on real-time available ECC sales order data with SAP LUMIRA as the frontend tool. The different way of operational analytics paired with the necessary high responsiveness (<4 seconds for more than 3 million datasets) has been really impressive. But that's just one of a couple of examples we can use to demonstrate the power behind "yet another database".
Here the performance improvement related figures which we measured after the migration of a 1 Terabyte SAP SCM system. The project was done based on a 1:1 migration implicitly without performing any custom code related optimizations.
The improvement bandwidth varied between 20% and scaled up to 73% on an aggregated average per package. Interestingly most of the runtime improvements have shown up in the area of regular IT maintenance jobs and data load procedures, i.e. all those jobs which are necessary but which don't contribute towards an improved business process.
A possible journey does not need to be necessarily complex and cumbersome. It's usually a matter of the right preparation. The right sequence and the necessary quality and accuracy. The migration prepares the stage for the real value add, the start of a transformational process. Just because of SAP HANA? Yes and no. Not only but mainly. Sometimes there needs to be the right catalyst to unveil hidden ideas and the true potential.
What's next?
Interested in real experience?
Interested in more details around SAP HANA database migration?
Interested in ideas of making user experience more attractive?
Interested on a tailored IT strategic point of view?
Interested in high quality consulting?
Get in contact with us. We enable you to help yourself!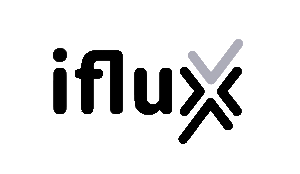 ---
Copyright SAP logos and names
© 2016.  SAP SE or an SAP affiliate company.  All rights reserved.
SAP, R/3, SAP NetWeaver, SAP HANA, S/4 HANA, SAP LUMIRA, FIORI and other SAP products and services mentioned herein as well as their respective logos are trademarks or registered trademarks of SAP SE in Germany and other countries.